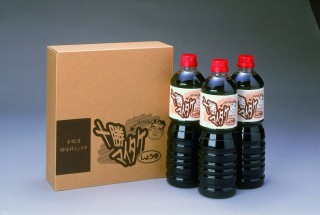 Suga Setsubi Co., Ltd.
Tokachi Maitake Shoyu (hen-of-the-woods soy sauce) is moderately salty and has a smooth flavor. Once you taste it, you won't be able to forget its rich flavor. The carefully extracted essence of shiitake and maitake mushrooms using an original method is added to soy sauce and the peculiar mushroom smell is removed.
Suga Setsubi Co., Ltd.
address:Satsunai Chuo-machi 319-36, Makubetsu-cho
tel:0155-56-3026